Solutions for the delivery of payment services such as Showers, Hair Dryers or drink vending machines, using RFID tags, cards bracelets or key-chains.
The card may be purchased without any credit or pre.-charged with 5, 10, 20 or 50 Euro, recharged at the reception or recharged autonomously at the automatic cash point.
The unit is fitted with an RFID tag reader/writer, light signal, sound buzzer and can directly manage electro-valves or power relays. Each unit may be programmed to activate the device for a given length of time only after having withheld a defined amount from the RFID tag. Units are provided in an IP65 plastic box suitable for operations in humid environments such as dressing rooms of swimming pools and fitness centres.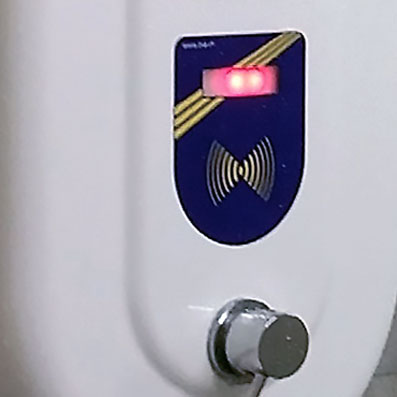 Download pdf fact sheet